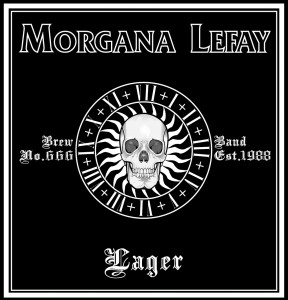 ÖL LANSERING DEN 1:A JULI.
Morgana Lefay lanserar en egen ölsort  den 1:a Juli. Det är ett färsköl / ljus lager 5,5%! Beställningsnummer på systembolaget är: nr 89183.
BEER RELEASE THE 1:ST OF JULY.
Morgana Lefay release their own beer at the 1:st of July. It's a "Kellerbier" / pale lager 5,5%.  Order number at the Swedish systembolaget is: nr 89183.
Have a great summer!